This Palm Desert remodel was a fun one. These clients were not afraid of color. They love color!
'Bic Lighter Lime Green', Red, Dark Chocolate Brown, Black and White were their colors of choice.  As a designer, I have been thrown some color palettes to create schemes that were different, exciting and a little wild, but this one was really an interesting one. We had fun with it for sure!  This would be their 'happy place'; their 'Desert Getaway' for their family to have fun, and enjoy! We had a great time giving them their own "Palm Springs Weekend" home to enjoy. The clients were clear with us about what they wanted from the beginning using adjectives like, fun, colorful, durable, cleanable, enjoyable and entertaining.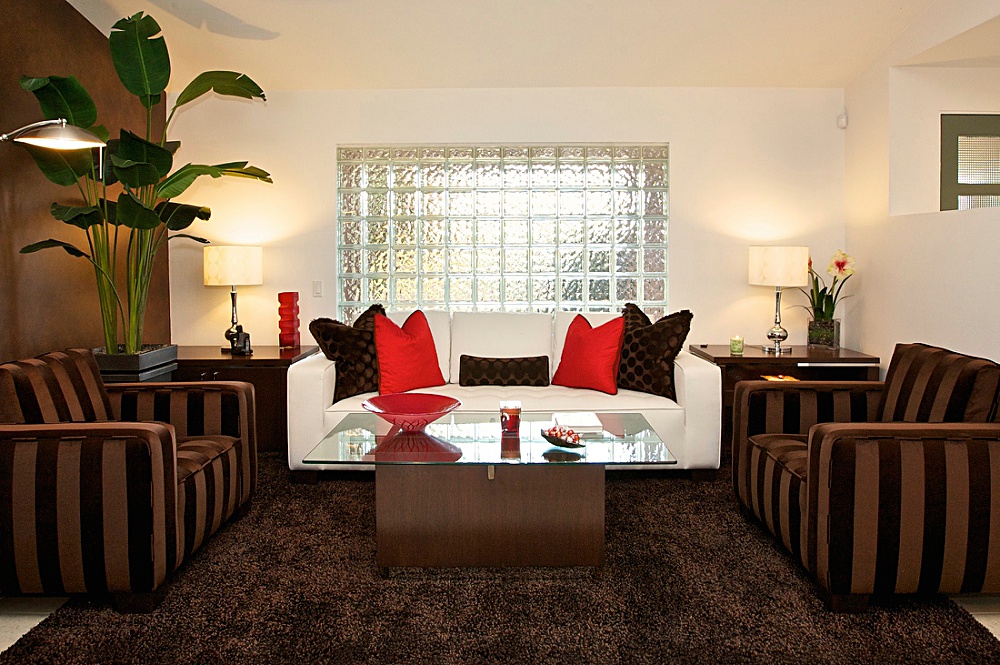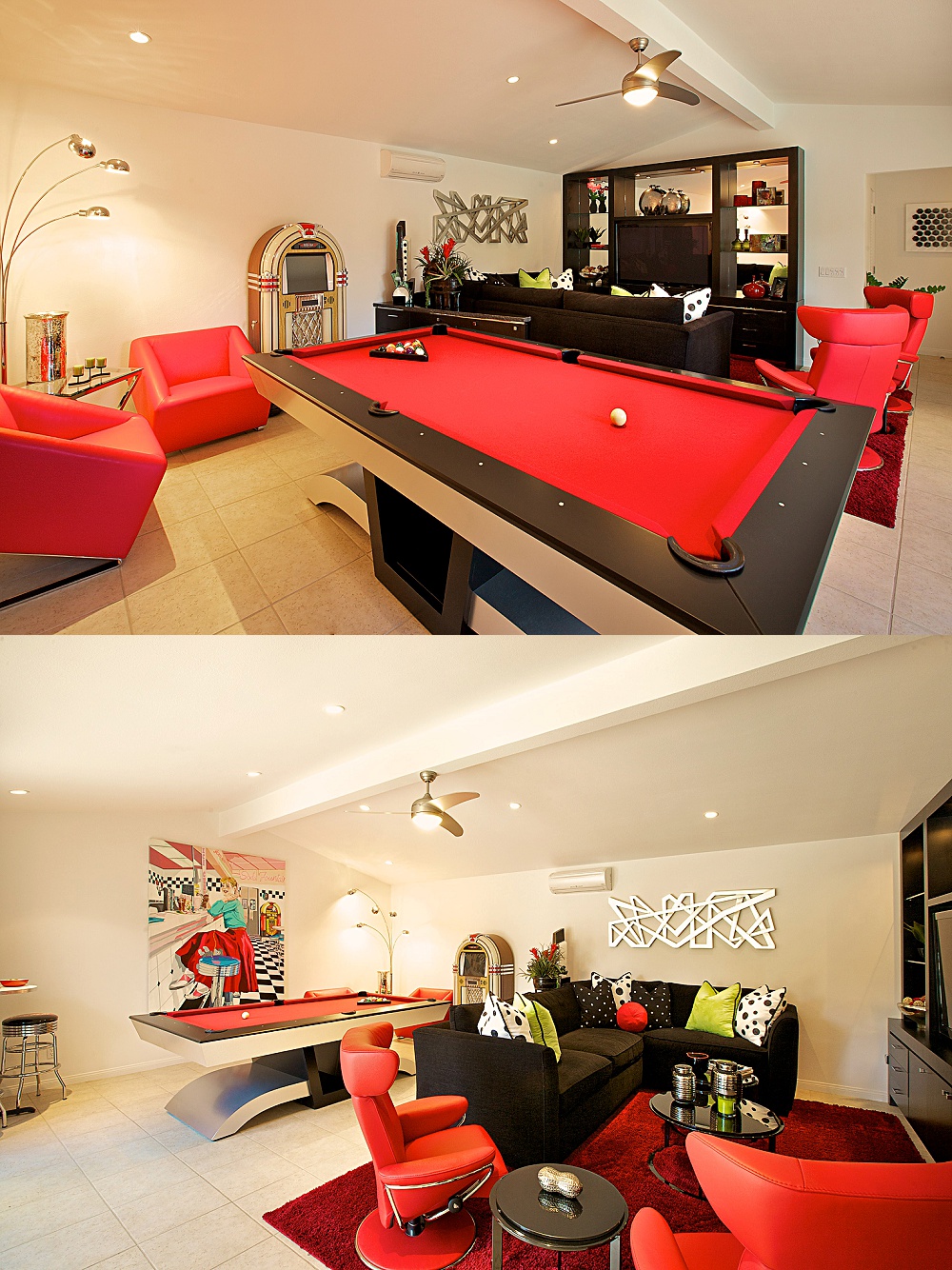 When you arrive you see a nice typical desert home with Desert Landscaping, then you open the front door and are immediately moved by the color, the art, the cool accessories, and all personality, and you just can't wait to get inside of this home. The living room has brown velvet striped over-sized square chairs, and a 'treated' white sofa and great solid red pillows, as well as brown on brown polka dot pillows, custom-made end tables, contemporary shelving unit decorated  with accessories with personality!  The brown 'leathered faux' accent wall created warmth and a great backdrop for the art, and the colors that this house just owned.  The dining room area was very small, so we designed a banquette dining area to create more traffic space from one area to the kitchen and the amazing game room.  

We kept the kitchen as is, and just added some great accessories and color, (but stay tuned because since we designed this house years ago, we have remodeled this kitchen, and it's even more amazing.) We brought in some contemporary black and stainless bar chairs which originally they never had room for.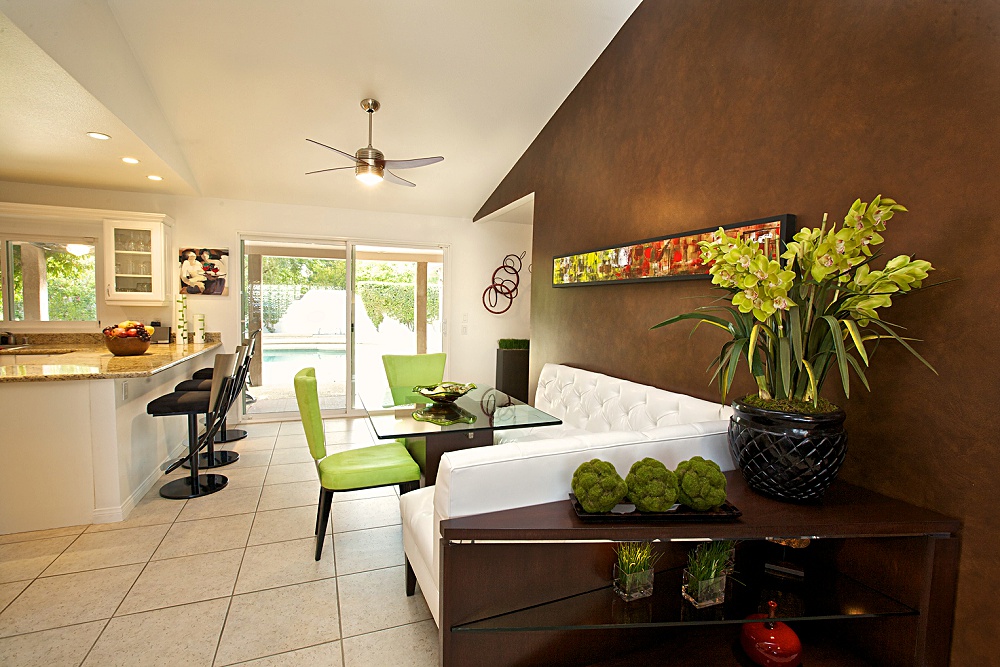 They wanted fun, so fun we delivered! We created a media/game room with a custom-made billiard table, juke box, and some '50's diner' wall art!  This room is all about the fun, relaxation, and creating memories together as a family. Comfy Black chenille covered sectional, then add Lime Green pillows and black and white polka dot pillows, Red leather loungers and a custom-made media display unit, and we have just created their fun space!  Crank the music in the sound system, and have at it!

Their Master Bedroom was just sexy and fun at the same time.  Hand-applied silver leaf and white grid patterned accent wall with custom black glass nightstands. Black, white and red "all over" bedding. Add a custom media and bar cabinet, privacy shutters, and they were set. The Guest Bedroom was cool lime green, chocolate brown, and white with great nightstands and bachelor chest that created a cozy and inviting 'guests come and stay' room.  The kids room was created with black bunk beds, fun bedding with reds, lime green for the kids to play, sleep, and just hang out in.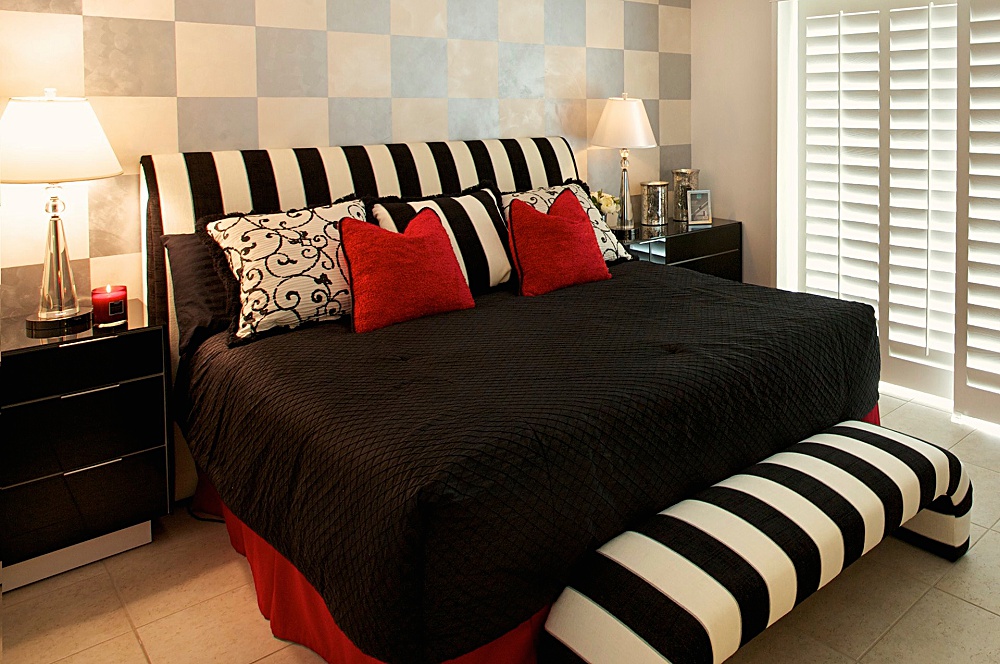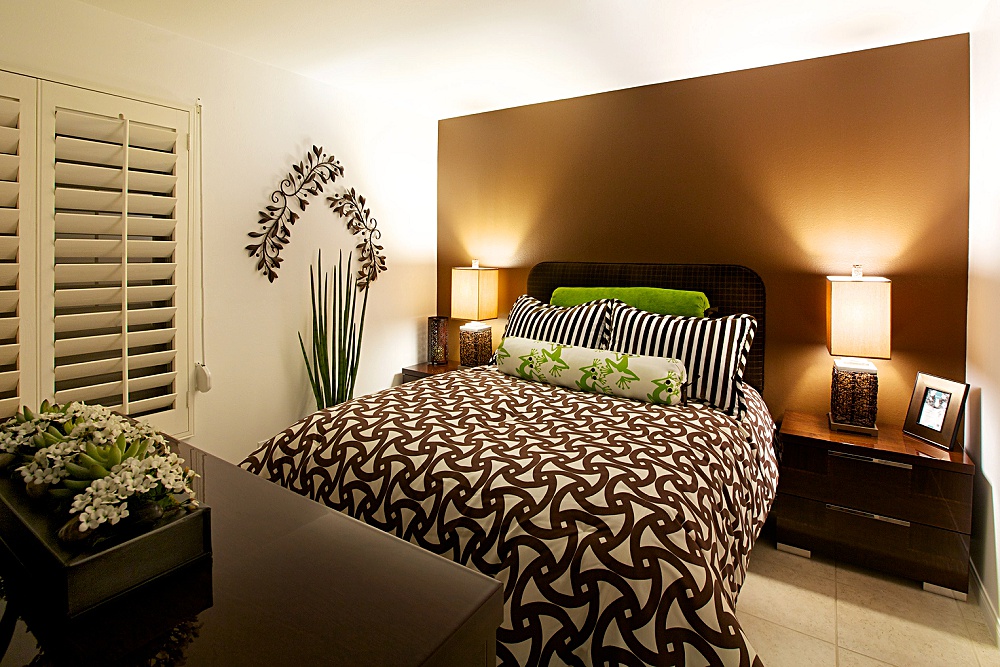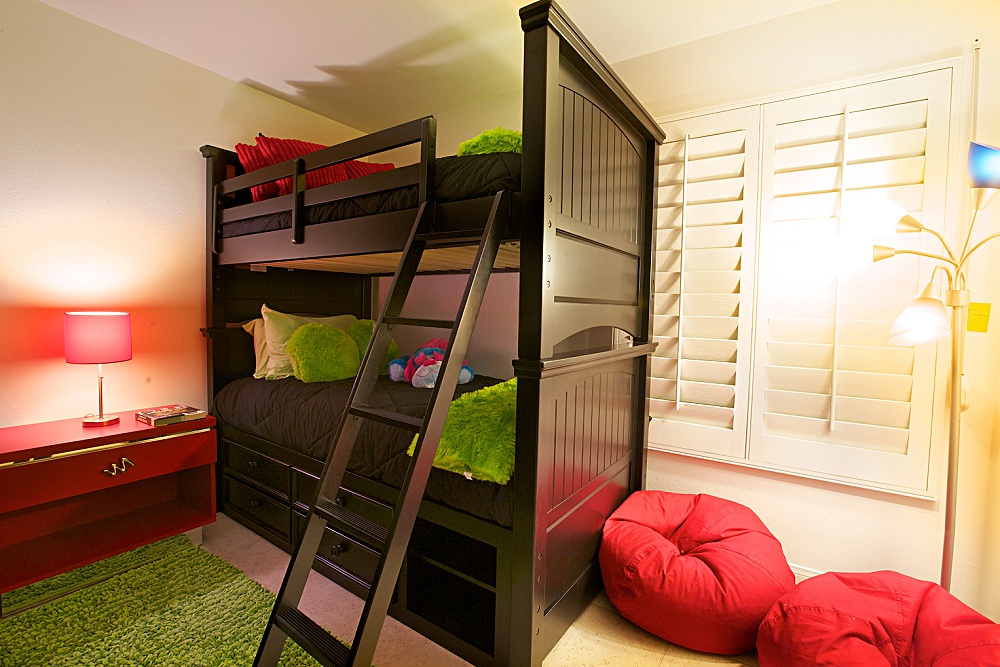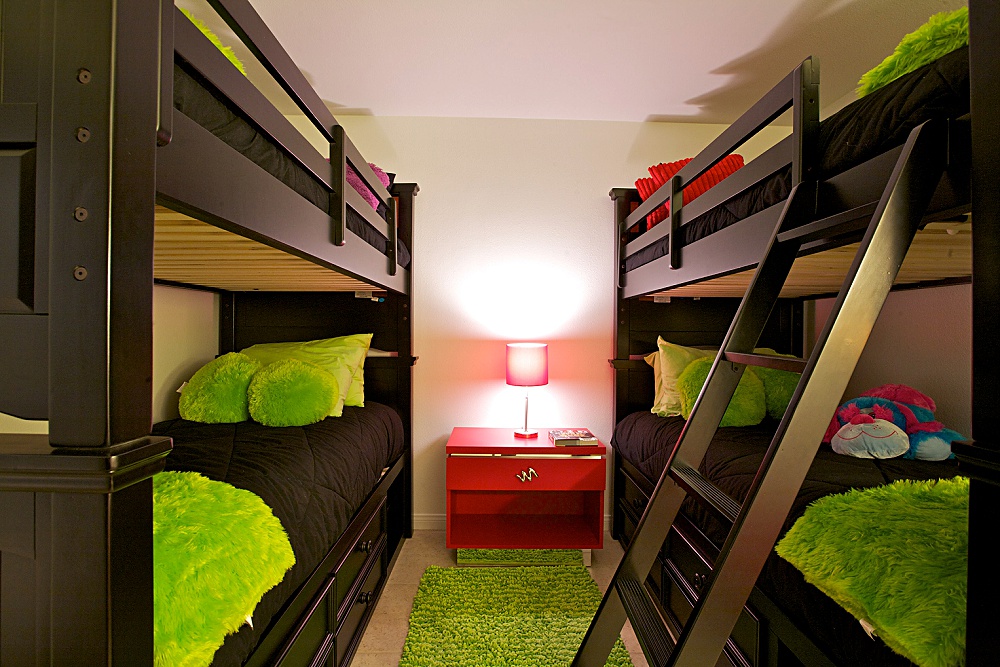 Needless to say, we had the best time designing this space for our clients! 
Sources:
Gameroom Gallery for the Billiard Table & Juke Box
A Gallery for much of the Art
Artistic Expressions – Wall Faux Accent Walls